In the spirit of George Vlosich, the guy who took Etch-A-Sketch to the level of artistry, we bring you another toy artiste, Eric Harshbarger, Lego master.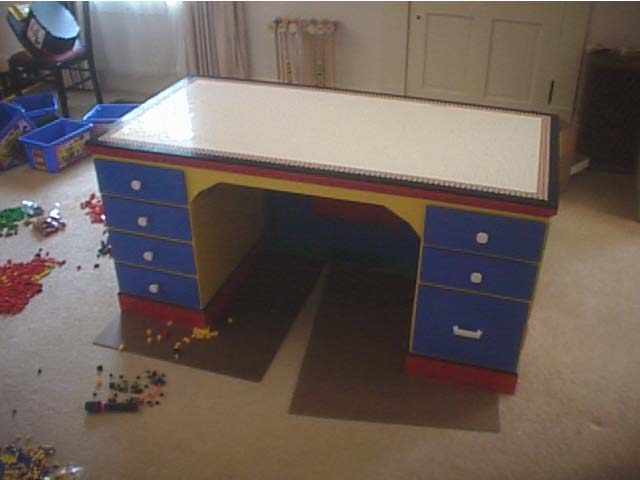 All Harshbarger's sculptures and mosaics are 100% Lego bricks. He only uses glue when he has to for shipping purposes.  Check out his 
portfolio
to see some of the awesome things he's built. The
desk
 above was built for a guy who had it stipulated in his hiring contract that he wanted a desk made out of Legos.